One of Whitney's comeback tracks Million Dollar Bill. Click HERE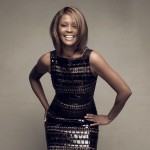 Million Dollar Bill is the first  single by Whitney Houston from her long awaited sixth studio album, "I Look to You".
The song was written by Alicia Keys after the singer-songwriter personally asked  if she could make a contribution to the album.
Download this backing track NOW.